The Power of Your Subconscious Mind 1963 by Joseph Murphy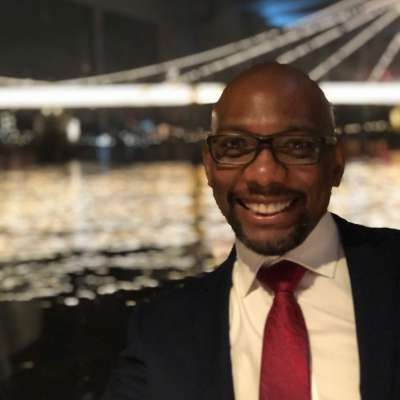 An original production only available only on YouTube.
Thanks for subscribing and sharing.

Book Description:
Dr. Joseph Murphy contends that your subconscious mind informs everything that happens to you in life, from your health, wellness, relationships, to professional success and financial prosperity. Murphy believed that the subconscious was an outlet of metphyscical expression. That we are all connected to divine influence, a higher mind, god, or as Napoleon Hill refers, an infinite intelligence that expresses itself through our subconscious mind. That our reality is the product of a higher mind using our subconscious thoughts and imagination for expression and just as we are made in the image of this higher mind, we too have the power to create and express through the power of imagination and the power of our subconscious mind.

Chapters:
00:00 - Introduction
11:44 - 1. The Treasure House Within You
34:47 - 2. How Your Own Mind Works
01:06:36 - 3. The Miracle-Working Power of Your Subconscious
01:29:31 - 4. Mental Healings in Ancient Times
01:51:49 - 5. Mental Healings in Modern Times
02:10:26 - 6. Practical Techniques in Mental Healings
02:43:09 - 7. The Tendency of the Subconscious Is Lifeword
02:58:03 - 8. How to Get the Results You Want
03:11:00 - 9. How to Use the Power of Your Subconscious for Wealth
03:24:42 - 10. Your Right to Be Rich
03:41:45 - 11. Your Subconscious Mind as a Partner in Success
04:04:55 - 12. Scientists Use the Subconscious Mind
04:22:59 - 13. Your Subconscious and the Wonders of Sleep
04:41:53 - 14. Your Subconscious Mind and Maritial Problems
05:03:36 - 15. Your Subconscious Mind and Your Happiness
05:19:31 - 16. Your Subconscious Mind and Harmonious Human Relations
05:41:45 - 17. How to Use Your Subconscious Mind for Forgiveness
06:02:49 - 18. How Your Subconscious Removes Mental Blocks
06:22:56 - 19. How to Use Your Subconscious Mind to Remove Fear
06:45:04 - 20. How to Stay Young in Spirit Forever

Credits:
Text - Dr. Joseph Murphy, D.R.S., Ph.D., D.D., L.L.D.
Audio Narration - Ken Vanlith
Visual Photography and Editing - Brian Dehler
Produced by Cine-O-Matic, Inc. dba Master Key Society on location in Minneapolis, Minnesota.

This YouTube book is copyright ©2021 Master Key Society

About Master Key Society:
This educational channel provides a unique and accessible book format so that these important literary works can be available to everyone. With each rare and often never-before-seen book, we provide an overview in the description, record original narration, and we meticulously photograph each page so that you can experience the book in full detail. Our library is for the academic study and research of metaphysical philosophy and for those that are seekers of wisdom, personal transformation, and self-improvement. Please participate by subscribing and sharing your thoughts in the comments section.

Recognized by the YouTube community for bringing audio/visual accessibility to these important literary works, Master Key Society is proud to be a supporter of the Philosophical Research Society and a supporting member of The International Dyslexia Association (IDA) and The International Association of Accessibility Professionals (IAAP).
Scroll More Videos
---